Collins Ampong, 14, of Asankra-Breman in the Western Region, had both legs amputated by a chainsaw machine.
According to reports, the sad incident occurred about 4 p.m. on Monday (July 5, 2021) when the little boy and his 11-year-old brother were playing on a nearby sawmill machine.
Eyewitnesses have it that Collins was seated near the machine's cutting edge when his 11-year-old brother accidentally activated the machine, immediately slashing both legs.
The 11-year-old immediately started seeking help from nearby neighbors. The machine's owner, who was nearby, hurried to meet the 14-year-old with both legs chopped off.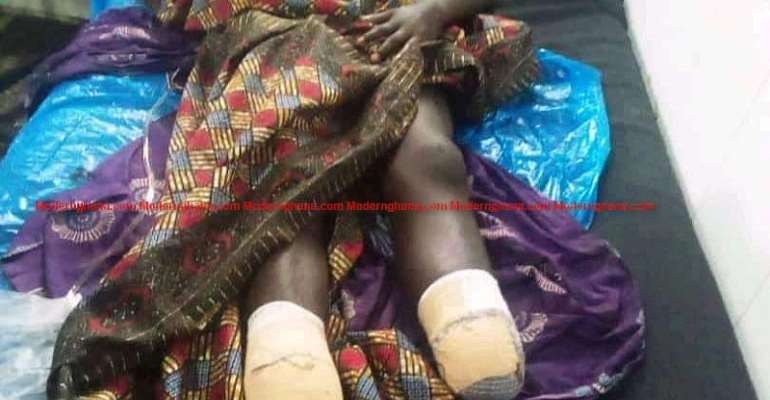 Collins Ampong was taken to Asankragua Catholic Hospital, where he is now being treated. However, medical physicians have recommended that the child undergo surgery at the Komfo Anokye Teaching Hospital.