Last Updated on June 17, 2021 by MyGh.Online
Kantanka Automobiles has finally released a massive armoured bullion van, and the vehicle's shape and nature make it apparent that the misery of banks being robbed by armed bandits is now ended.
The automaker has stated that it will go to great lengths to ensure the safety of police officers onboard money-carrying vehicles.
The firm claims that this will offer banks and police officers peace of mind while using the newly opened bullion Van. Everyone hopes that the local banks will give this new initiative by the automotive industry top priority and buy one.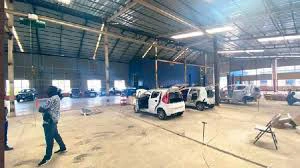 Most individuals have claimed that the newest van would not be given the appropriate assistance in terms of acquisition since Ghanaians have this mindset of not trusting in locally made items. It is past time for human lives to be valued, especially when the majority of police officers have died in the line of duty for quite some time.