Livingston Seteklah, better known by his stage name Stonebwoy and the brand name Bhim Nation, is a musician recognized for his multiple successful songs.
It may be remembered that McBrown and her family had a similar trip not long ago, although to a different destination.
On a holiday vacation on a boat on a lake body, the musician was photographed with his wife, Dr. Mrs. Louisa Seteklah, and children Jidula and Janam.
The family that was spotted together enjoying a good time and enjoying a vacation from their regular tasks.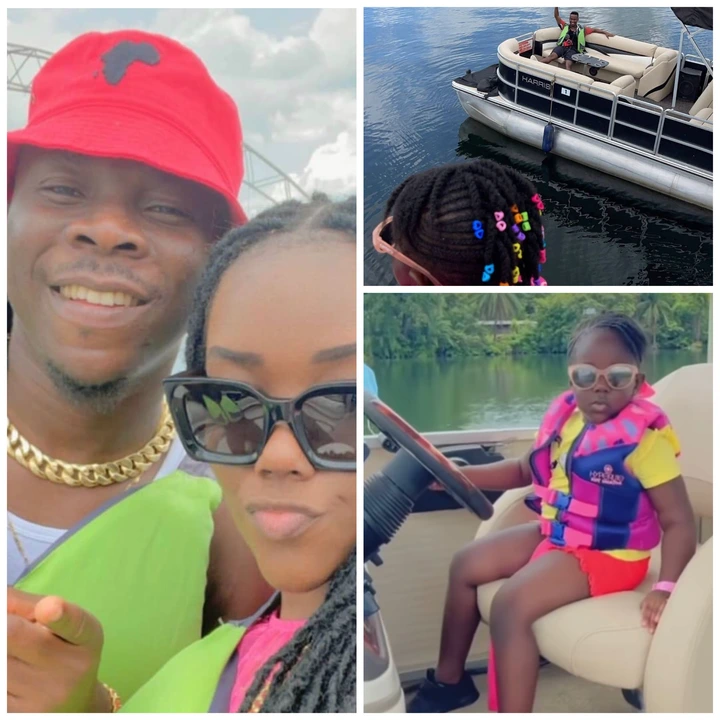 Jidula, the musician's daughter, was observed driving the entire family into the boat to enjoy the cool wind from her voyage as the rest were heard cheering her on from behind.
They were believed to have gone on vacation with Stonebwoy's music crew to have a fantastic time together as a fantastic team, according to reports.
watch the video below;