Ghana is blessed with brilliant children and young people who are endowed with extraordinary skills. The majority of them showed their potential at an early age. In this post, you will learn about the top three wealthiest young celebrities, as well as their net worth.
Attah Abraham
He is a young actor from Ghana. He was born in Accra on July 2, 2001. He is presently residing in the United States of America, where he is pursuing his acting career and furthering his studies. In 2015, he made his feature film debut in the film "Beast of no Nation " in which he played Agu, a juvenile soldier. He was appointed ambassador for Ghana's free education program after publicly endorsing it with a photo. He has a net worth of more than $700,000.
Dj-Switch
DJ-Switch is the stage name of Erica Armah Bra-Bulu, who was born on December 12th, 2007. At the age of ten, she became a young DJ. He has a $600,000 net worth.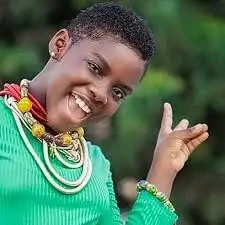 despite Saahene Osei
Osei Kwame Despite, a Ghanaian wealthy businessman, has a son named Saahene Osei. With a net worth of $500,000, he is considered one of Ghana's wealthiest children.