Last Updated on July 18, 2021 by MyGh.Online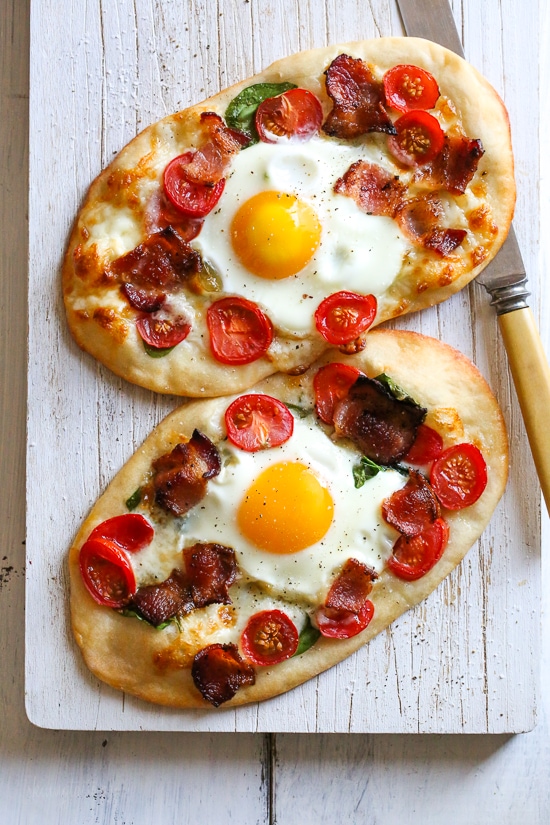 Plantain and eggs pizza, another african pancake specialty or baked plantain frittata, is a more delicious and interesting take on fried plantains and eggs. It is a special African breakfast meal prepared either by frying or baking.
Cooking time: 25 minutes for fried version, 50 minutes for baked version.
Nutrition: 1 slice contains about 210 kcal.
Recipe yield: Serves 8 slices
Ingredients

1 small red, green and yellow bell pepper (each) sliced
¼ teaspoon curry powder and thyme
Vegetable oil for frying the plantain
Instructions

1. Peel off the skin of the ripe plantains. Cut the plantain into preferred shape and size into a bowl, sprinkle salt to taste(optional) and mix thoroughly to combine.
2. Heat up a frying pan and pour about 2 cups of vegetable oil.
3. Next gently drop plantain piece after piece into the hot oil but do not overcrowd the pan. Fry on both sides for 3-4 minutes or until lightly browned. Set aside the plantain in a sieve line with paper towel to drain the oil.
4. In a skillet, heat up olive oil on medium heat. Sauté onions and garlic for 1 minute. Next add curry powder, thyme, seasoning cube, ground pepper, sausage and salt to taste. Stir and leave to cook for another 3 minutes on medium heat.
5. Finally add bell peppers, stir and allow to simmer for 2 minutes, then take off heat and set aside.
6. In a large mixing bowl, whisk eggs and add sautéed vegetables, season with salt and pepper if necessary. Stir to combine all ingredients.
Your plantain and egg pizza/frittata is ready! Slice in triangles as you would pizza and enjoy.
https://www.pulse.ng/lifestyle/food-travel/how-to-prepare-plantain-and-egg-pizza-for-a-special-breakfast/9h3f748