Last Updated on June 29, 2021 by MyGh.Online
Some enraged teenagers are seeking justice for the assassinated social media activist. On Monday, Ibrahim Mohammed went on a rampage in Ejura.
The young people of Ejura were protesting the death of a comrade known as Kaaka.
---
Following their colleagues' murder, the enraged teenagers set fire to the tires on the main streets.
---
They want swift justice to serve as a deterrent to the town's other crooks.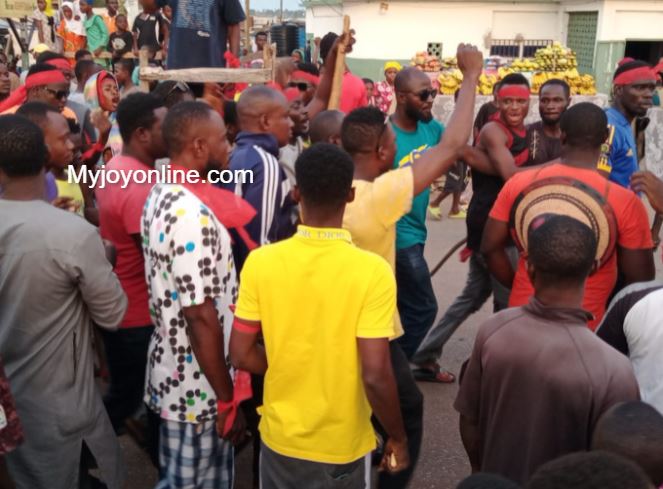 ---
The police had to intervene quickly to keep the incident from spiraling out of control.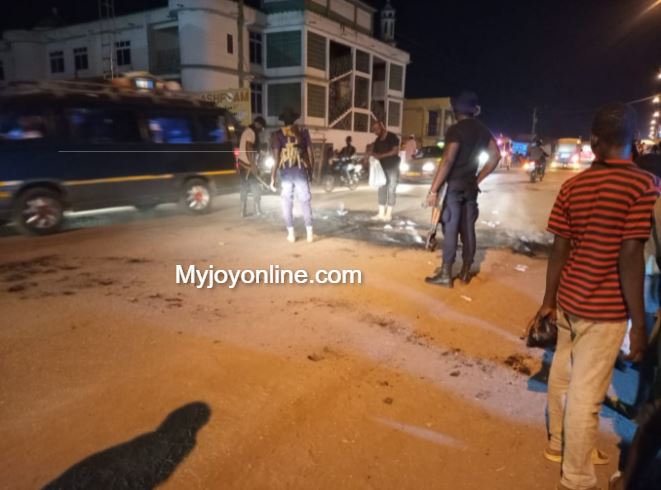 ---
This comes after a 40-year-old man was attacked by an enraged mob in the early hours of Saturday morning in Ejura for requesting a better Ejura.
The victim was assaulted by two offenders who have yet to be apprehended by the police. He was hit in the head repeatedly with things until he passed out.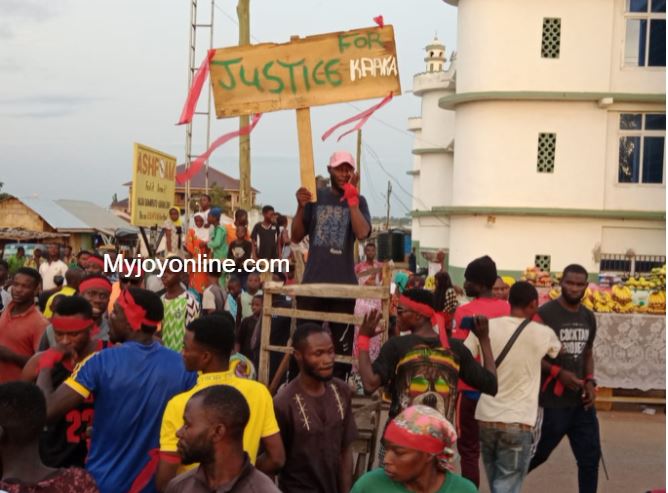 ---
Meanwhile, organizers of the #FixTheCountry movement are calling for justice in the wake of his death.
According to the Conveners, the deceased were threatened by alleged bodyguards of Ejura Sekyeredumase MCE, who believed Mr. Mohammed's social media activities were making the government unpopular in the area.
"Just over two weeks ago, a group of people went to the Ejura Police Station to report Kaaka for doing his job."
The organizers of #FixTheCountry argued that if Ghana is genuinely a democratic state, the police should investigate and prosecute the perpetrators of the crime.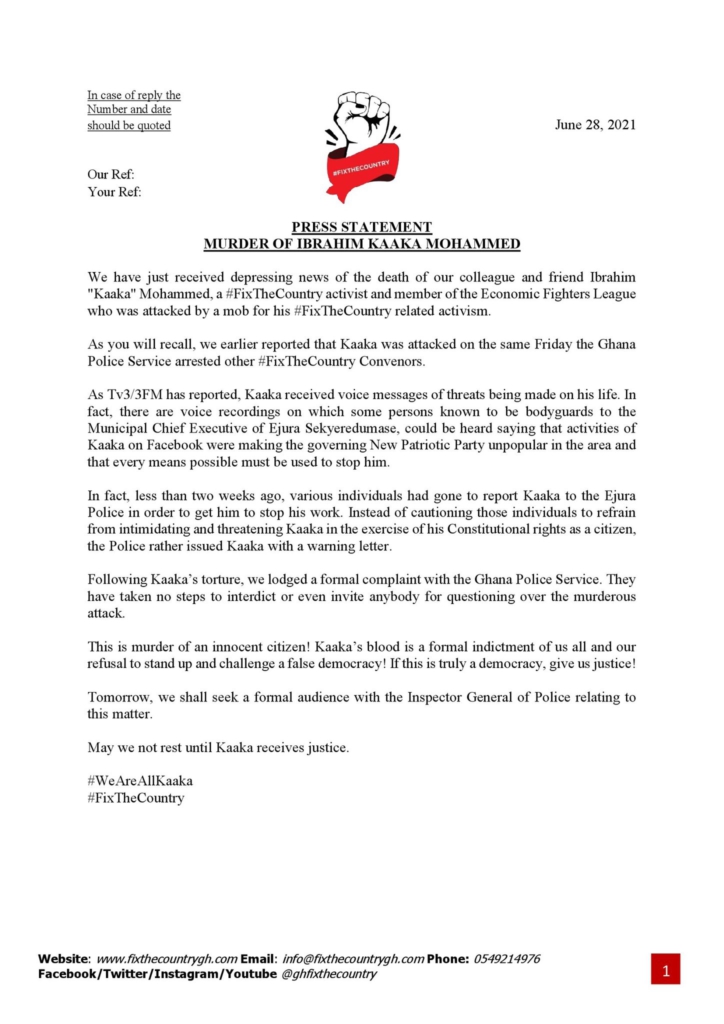 ---
They also stated that they want a formal meeting with the Inspector General of Police (IGP) and that they will not rest until the late Mr. Mohammed is given the justice he deserves.
The group has once again stated its intention to file a complaint with the Commission on Human Rights and Administrative Justice (CHRAJ).