Yesterday, about 5:00 p.m., an accident happened at Tema harbour's transit yard, killing one person.
The name of the deceased is unclear at this time, but he died after falling while loading a long vehicle.
The lengthy vehicle was supposed to be loaded with products from two containers, but owing to pressure from above, they had to load three instead of two, according to a witness at the harbour transit yard.
As a result, personnel filling the long vehicle can also load the contents of the three containers.
Those on the top of the goods in the long vehicle, however, made the mistake of stepping back to collect something from a buddy because it was also part of the products they were loading, and he missed a step and falls from the top of the goods on the long vehicle.
Because he hit the ground with his head, he didn't die instantly. Others at the port's cargo yard did everything they could to keep their brother alive whiles waiting for an ambulance to arrive, but after a long wait, he didn't make it.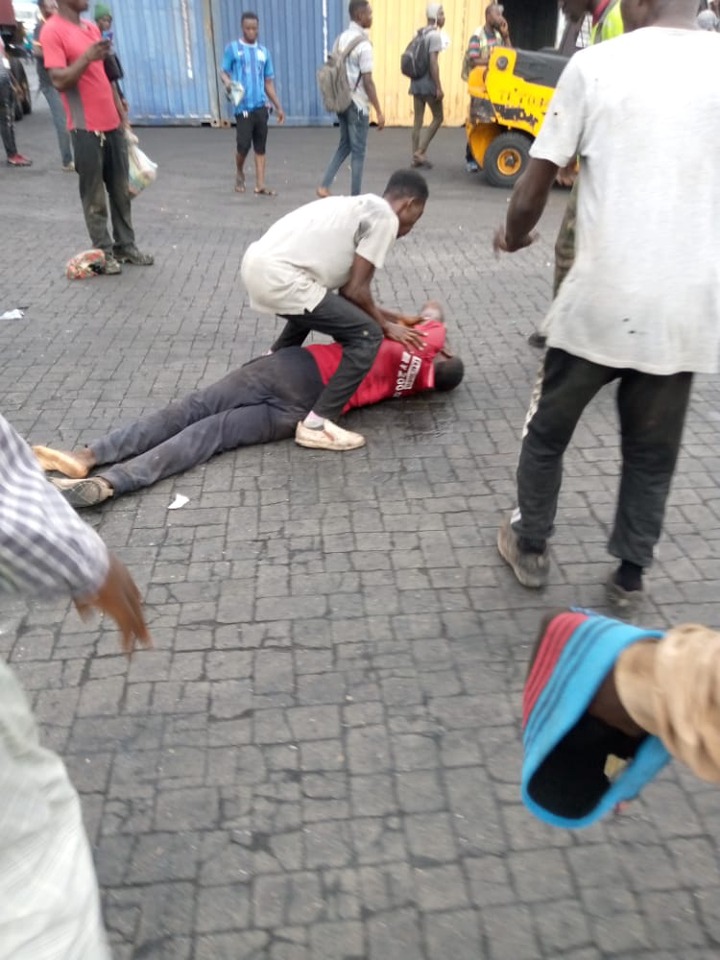 NB:Graphic Video