Last Updated on July 16, 2021 by MyGh.Online
Many Ghanaians, as well as staff members of the Adom TV multimedia company, are still baffled by KABA's death. On Adom TV and Asempa FM, KABA is one of the top television and radio presenters. He died in 2017, thus it is been precisely four years since he died.
He goes by the full name Kwadwo Asare Baffour Acheampong, which we abbreviate to KABA. KABA died in Korlebu Teaching Hospital at the age of 37.
Nana Yaa Brefo narrated an event that occurred on Adom TV as she was presenting live on TV with Kwadwo Asare Baffour Acheampong this morning, July 14, 2021, with all vim.
This is a well-kept secret that no one knows about. On Adom TV, Nana Yaa Brefo and Kwadwo Asare Baffour Acheampong (KABA) had an altercation.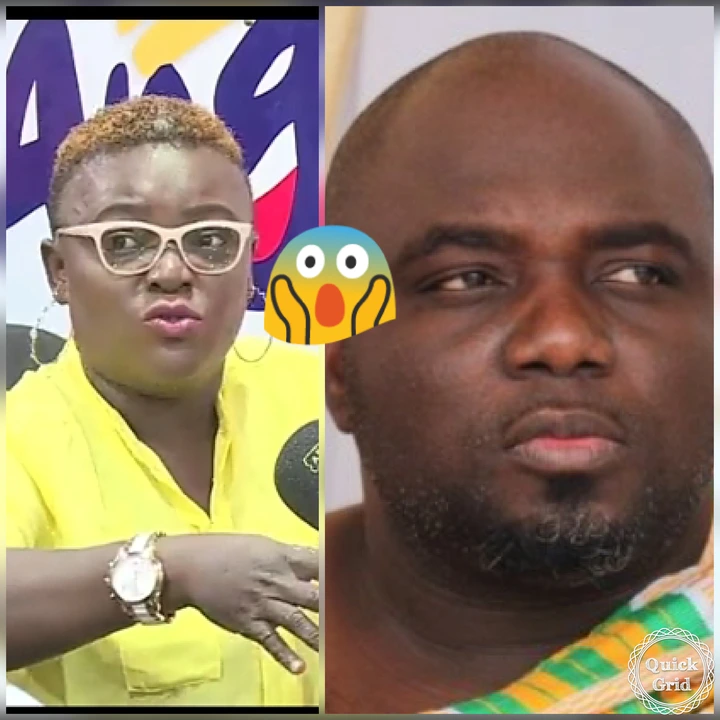 According to Nana Yaa Brefo, while on-air, KABA Boldly informed her that something was wrong with his systems, and as a result, they went down for his safety.
Nana Yaa Brefo stated on Angel TV Anopa Bofo show with Kofi Adomah Wanwani:
"It was one special morning on Adom TV when Kwadwo Asare Baffour Acheampong KABA was with me on studio. At a point in time, Kwadwo Asare Baffour Acheampong told me something is happening to him. I realized it was internal within him. So we quickly went offline in other to attend to him. We realized it was stress and we allowed him to have some free time before coming back to the studio. Sometimes depression and pressure are major causes of those incidents. Am not saying this to remember the pain of his family but it is advisable that those with big schedules should make time and have enough rest".
When they discuss a boss who collapses on stage at a conference, Nana Yaa Brefo reveals this secret, blaming it on stress, pressure, overburdening on chores, despair, and other factors that are not always physical.
This is the secret that has finally come to light today, and Ghanaians must be mindful of their schedules and provide adequate relaxation time.
Nana Yaa Brefo added;
"The incident happened a long time before the death of Kwadwo Asare Baffour Acheampong KABA. He is a good presenter on Adom TV when hosting EKosisen Program"
watch the video below;