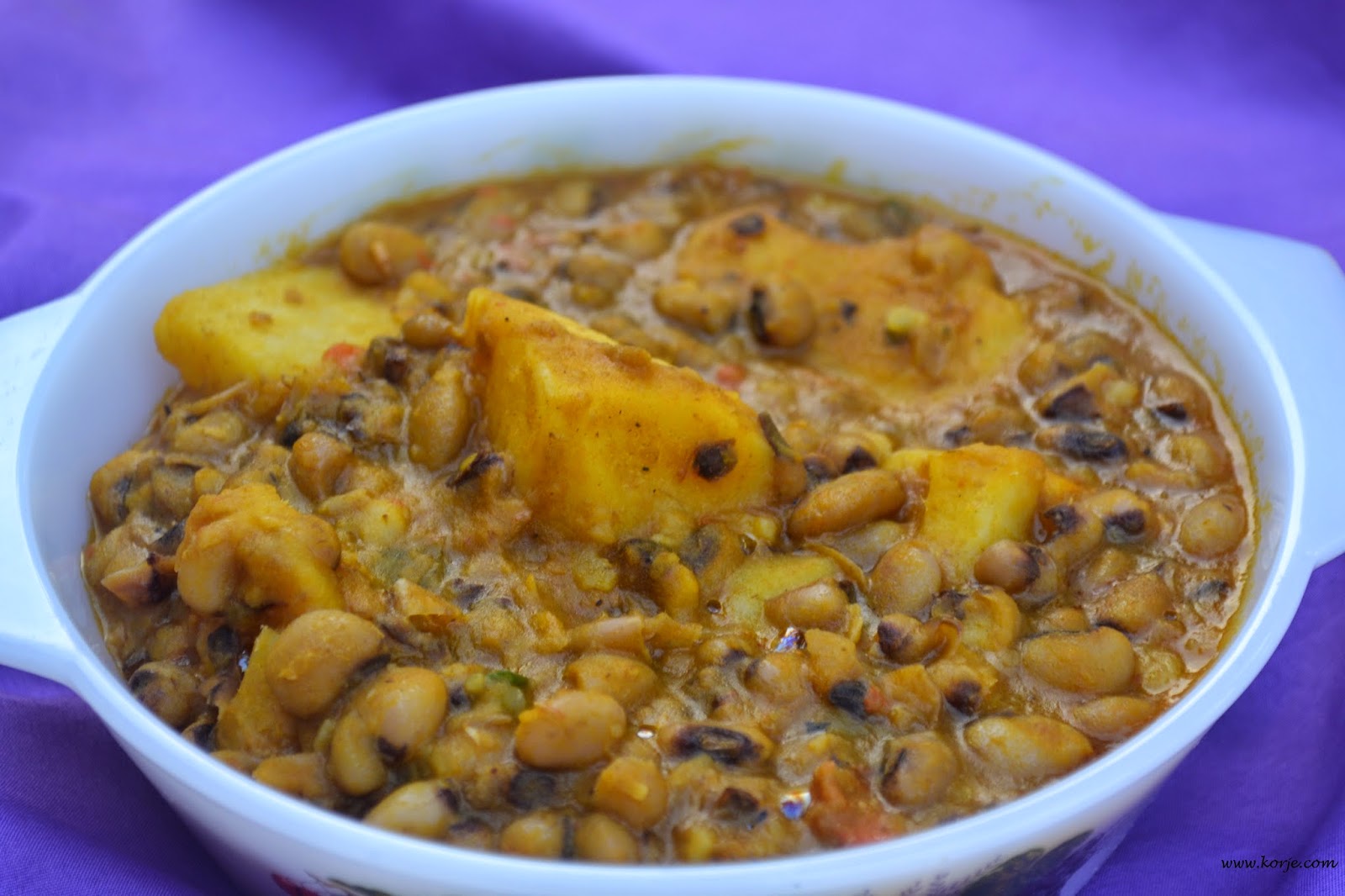 As individual meals, they create a delight familiar to the Nigerian palette, but as a duo, they create a bomb.
Cooking time
50 minutes
Recipe category
Main meal
Recipe cuisine
Local
Cooking method
Boiling
Recipe Yield
4 servings
3 cups brown/black eyed beans (picked and soaked in water for some hours)
Chunks of yam
1.5 cooking spoons of red palm oil
2 medium onions
Dry or fresh Pepper (blended)
Salt (to taste)
1 big stock cube
Instructions
Add water to about 2 inches above the beans, sliced onions and allow to boil till the beans is partially soft. Add water to cook till soft as required to.
Once the beans is soft, add the chunks of yam and allow to cook for 10 minutes.
In another smaller pot, pour the red oil and add onions. Saute for a minute and add pepper, salt and stock cubes. Fry for another 3 minutes and set aside. This gives your porridge a special taste.
Add the palm oil sauce into the yam and beans pot.
Allow to cook till the yam is soft and any excess water is dried.
Your yam and beans porridge is ready! Serve warm.
https://www.pulse.ng/lifestyle/food-travel/recipe-of-the-day-how-to-prepare-nigerian-beans-and-yam-porridge/zrvxwpn