Last Updated on July 16, 2021 by MyGh.Online
Sheikh Osman Nuhu Sharubutu, the National Chief Imam, has lost his son, Alhaji Abubakar Sharubutu.
Alhaji Sharubutu died on Monday, July 12, 2021, according to reports, with the cause of death unknown.
Dr Mahamudu Bawumia, the Vice President, made a courtesy call on the Chief Imam on Wednesday at his Fadama house to sympathize with him and his family.
He conducted prayers for the soul who had passed away and thanked Dr. Bawumia for his visit.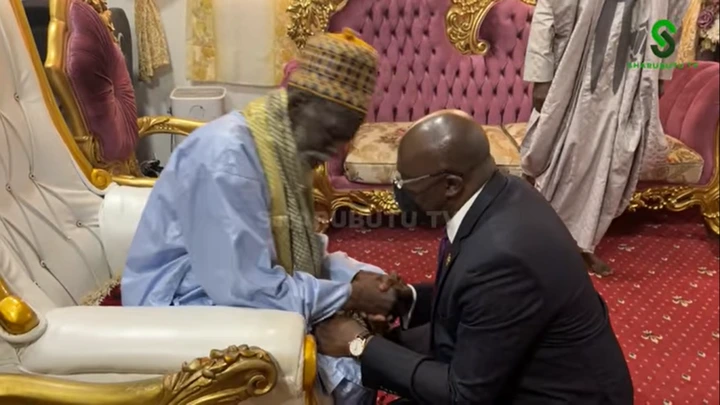 Meanwhile, on Thursday, July 15, 2021, the third-day adua (funeral prayers) was held at New Fadama.
Alhaji Sharubutu was the Chief Imam's driver till his death.